Our restaurant
Cuisine Lab  uses fresh and seasonal food and is committed to zero waste. With refugees and asylum seekers in our team, the restaurant is multicultural hub where food serves a means to experience and share diversity.
SPRING A LA CARTE MENU
12h00 – 14h00
     SAMBAR /  12.-
Sri Lankan spicy lentil and tamarind soup with homemade chapati
     SHIRO /  14.-
Eritrean ground chickpea dish with injera chips and stuffed jalapeño chili
     FATTOUCHE /
 16.- / 26.-
Refreshing Syrian salad of romaine, lamb's lettuce, olives and pomegranate with fried pita
    Shish Barak  / 28.-
Handmade Syrian vegetable dumplings in a yoghurt and coriander sauce
Chicken Tikka  / 32.-
Sri Lankan spiced chicken and vegetable skewers, coriander chutney, raita and homemade naan
 Kitfo / 39.-
Hand-cut filet of beef tartare, marinated in Eritrean mitmita and niter kibbeh, homemade fresh cheese, spinach and teff injera
Dessert of the day / 9.-
Traditional desserts handmade every day by our chefs

  Vegan       
  Vegetarian     
Gluten-Free
Allergies: if have any allergies or intolerances, please ask a member of staff if you require information on the ingredients in our food.
Meat origin: chicken and lamb (France) ; beef (Switzerland).
Prices: our prices are in CHF and are inclusive of VAT and services charges
Our chefs and kitchen staff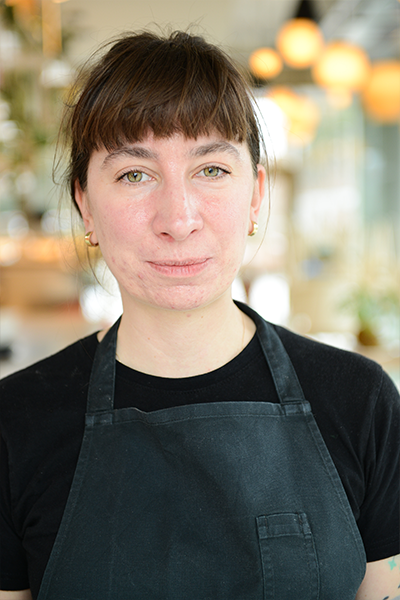 Chloé Villevieille
Head Chef
Scotland / France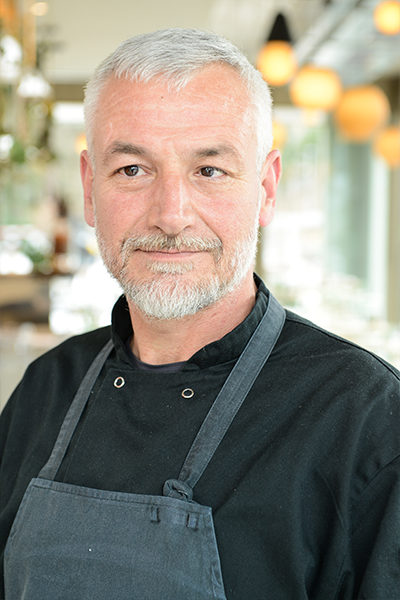 Fabrice Legof
Chef trainer
France
Gaayathri Sathasivam
Chef
Refugee from Sri Lanka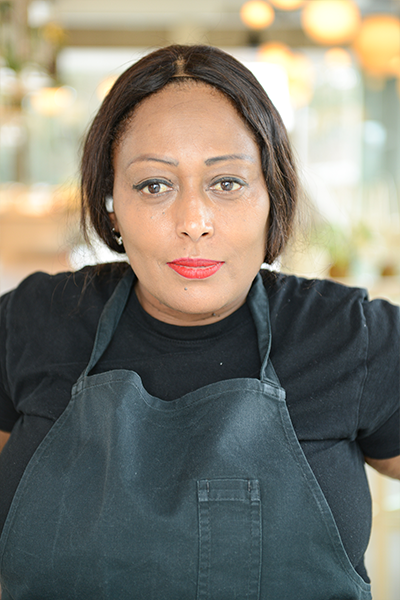 Saba Temelso
Chef
Refugee from Eritrea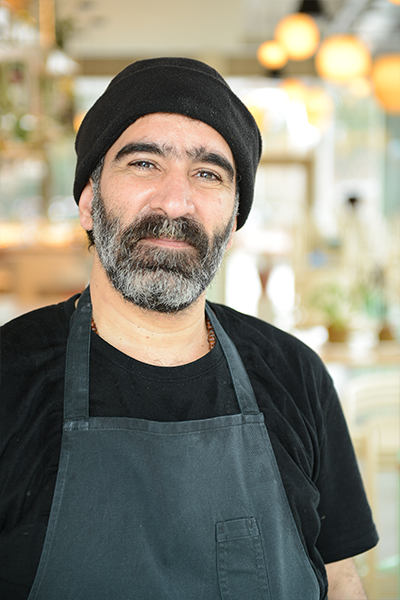 Talal Rankousi
Chef
Refugee from Syria
Mehari Tewolde
Kitchen helper
Refugee from Eritrea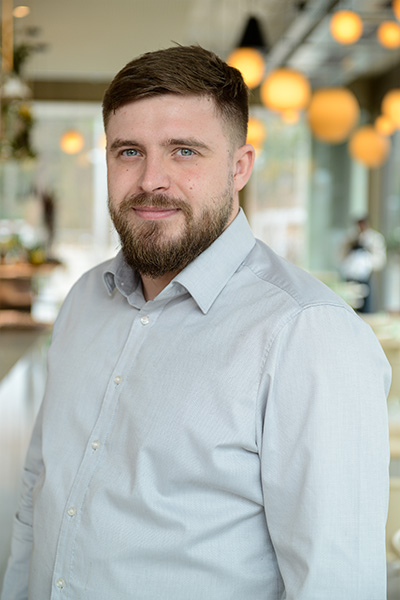 Christophe Genevay
Restaurant Manager
Switzerland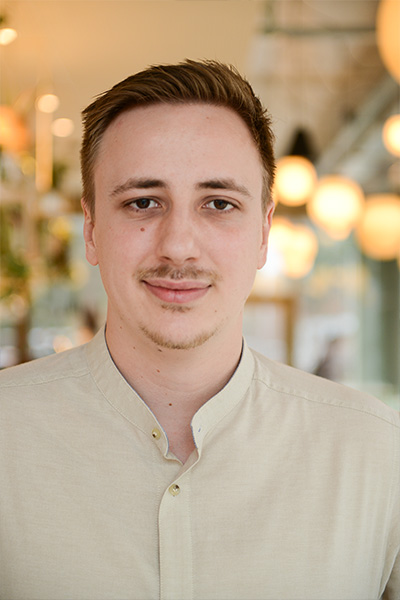 Remi Mermillod-Blondin
Maitre d'Hotel / Sommelier
France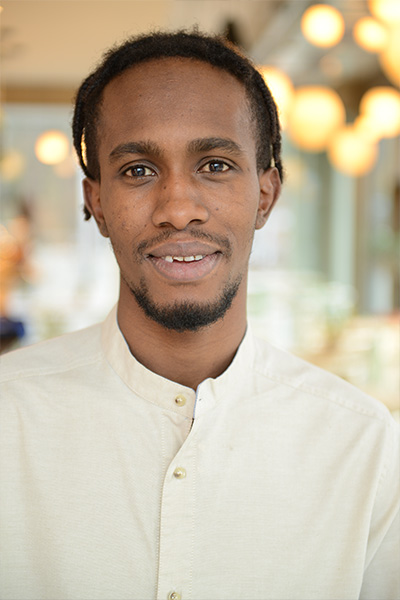 Drake Barry
Commis de Salle
Refugee from Guinea
Business Info
We Can't Wait to See You!
Visit Us
Rue Michelle Nicod 2, 1202 Genève